Bitdefender
BitDefender Client Security
Ajuda do produto e informações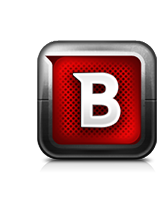 Para iniciar a ferramenta por favor vá a Iniciar->Programas->Bitdefender Management Server->Bitdefender Collector Tool. Isto irá abrir o assistente que irá ...
Leia mais
---
Se o sistema parece ser infectado mas Bitdefender não detecta nada por favor mande-nos um email para support@bitdefender.com com a seguinte informação que irá ...
Leia mais
---
1. O que é um cookie?Na http://www.microsoft.com/info/cookies.mspx pode saber o que representam os cookies: são ficheiro de texto muito pequenos colocados ...
Leia mais
---
O motor de escanear Bitdefender inclui o número de erros I/O na Secção de estatística do relatório de scan. Um erro I/O é contado cada vez ...
Leia mais
---
Bitdefender Enterprise Manager (BDEM) is a network administration system composed of a suite of enterprise management components, an antivirus server add-on and a Windows remote administration ...
Leia mais
---
---
---
---
---
---
---