Bitdefender
BitDefender Security for ISA Servers
Product help and information wiki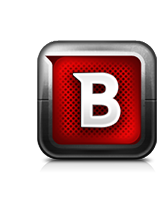 1. O que é um cookie?Na http://www.microsoft.com/info/cookies.mspx pode saber o que representam os cookies: são ficheiro de texto muito pequenos colocados ...
Read more
---
O motor de escanear Bitdefender inclui o número de erros I/O na Secção de estatística do relatório de scan. Um erro I/O é contado cada vez ...
Read more
---
The critical updates include security fixes, critical updates, and critical drivers.Microsoft offers two separate components to keep Windows secure: Windows Update and Automatic Updates. ...
Read more
---
Para permitir a instalação, inclua microsoft.com na lista Lista Branca dos URL.
Read more
---
Para evitar interrupções, abilite a opção Aliviar Browser.Abra a console MMC, vá a Configuração, depois Filtros de Aplicação ...
Read more
---
---
---
---
---