Bitdefender
BitDefender Security for Mail Servers
Ajuda do produto e informações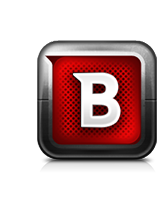 1. O que é um cookie?Na http://www.microsoft.com/info/cookies.mspx pode saber o que representam os cookies: são ficheiro de texto muito pequenos colocados ...
Leia mais
---
The critical updates include security fixes, critical updates, and critical drivers.Microsoft offers two separate components to keep Windows secure: Windows Update and Automatic Updates. ...
Leia mais
---
A assinatura do vírus, conhecida também como a definição do vírus, é uma ligação binária única que representa uma ...
Leia mais
---
A janela de vulnerabilidade é definida como o período de tempo entre o momento quando novos víruses começam propagar-se e o momento quando as assinaturas ...
Leia mais
---
Existem as seguintes soluções para este problema:• Ou instalar a versão originalWebmin a partir do http://www.webmin.com/.• ...
Leia mais
---
---
---
---