Bitdefender
BitDefender Security for SharePoint
Ajuda do produto e informações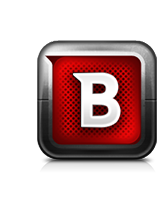 1. O que é um cookie?Na http://www.microsoft.com/info/cookies.mspx pode saber o que representam os cookies: são ficheiro de texto muito pequenos colocados ...
Leia mais
---
O motor de escanear Bitdefender inclui o número de erros I/O na Secção de estatística do relatório de scan. Um erro I/O é contado cada vez ...
Leia mais
---
The critical updates include security fixes, critical updates, and critical drivers.Microsoft offers two separate components to keep Windows secure: Windows Update and Automatic Updates. ...
Leia mais
---
Este problema acontece por causa do Servidor 2003 Windows Pacote de Serviços 1 introduzir padrões mais fortes e a redução de privilégios em alguns ...
Leia mais
---
A assinatura do vírus, conhecida também como a definição do vírus, é uma ligação binária única que representa uma ...
Leia mais
---
---
---
---