Bitdefender
BitDefender Security for Exchange
Ajuda do produto e informações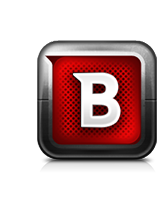 1. O que é um cookie?Na http://www.microsoft.com/info/cookies.mspx pode saber o que representam os cookies: são ficheiro de texto muito pequenos colocados ...
Leia mais
---
Quando o scan Bitdefender está activado, o analizador VSAPI MIME divide as mensagens nos seus elementos constituintes, antes de passá-las uma a uma ao antivírus. ...
Leia mais
---
The critical updates include security fixes, critical updates, and critical drivers.Microsoft offers two separate components to keep Windows secure: Windows Update and Automatic Updates. ...
Leia mais
---
Bitdefender for Exchange was designed for stand-alone Exchange servers. However, the product can still be used in clusters but with some limitations:In a cluster, Bitdefender for Exchange ...
Leia mais
---
The Bitdefender for MS Exchange antispam analyzes only SMTP retrieved messages. POP3 mail retrieval is available in Small Business Server 4.5 or later and as an 3rd party connector ...
Leia mais
---
---
---
---
---