BitDefender Uncovers Fraudulent Scheme Targeting JPMorgan Chase & Co™ Customers
November 2008
---
New phishing raid attempts to deceive e-banking users into revealing their sensitive financial data.
BitDefender® researchers detected a new significant wave of e-mail spam purporting to verify and reinforce the "new security measures" from Chase™ Online Banking Team.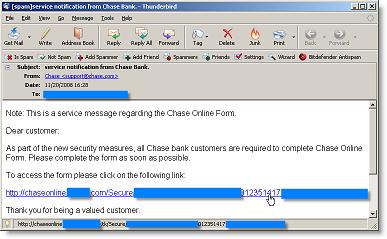 The online form, which claims to be the financial institution's portal, spoofs several visual identification elements, such as the logo and general layout, but its domain appears to be registered in Tokelau, New Zeeland (.tk).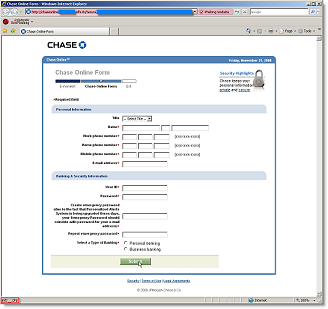 When users confirm via a PHP script, phishers are able to steal the data. The retrieved information could be employed to empty bank accounts, but also for subsequent spamming, phishing or vishing purposes.

"In terms of security, the repercussions of the critical economic context and unprecedented changes into the financial realm translated into highly increased spamming and phishing activities," said Vlad Vâlceanu, Head of BitDefender Antispam Research. "For e-criminals, the general concern and panic are an ideal opportunity to gain access to sensitive information. Now more than ever, users should be extremely cautious when handling their financial and personal data throughout the Internet."