Bitdefender
BitDefender Security for File Servers
Ajuda do produto e informações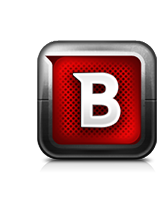 O motor de escanear Bitdefender inclui o número de erros I/O na Secção de estatística do relatório de scan. Um erro I/O é contado cada vez ...
Leia mais
---
Issue fixed.Download and install the latest version.
Leia mais
---
This incompatibility was solved on December 13th, 2007 via the update module from Bitdefender Security for File Server. For more information on the fix and how to apply it please read ...
Leia mais
---
Para resolver o problema mencionado terá que instalar Update Rollup 1 for Windows 2000 SP4 como mencionado abaixo:1. Baixe e instale Update Rollup 1 a partir ...
Leia mais
---
Depois de baixar a ferramenta por favor abra-a no servidor e siga as instruções no ecrã, quando concluído irá criar um arquivo .zip contendo todas ...
Leia mais
---
In order to install this build run installation kit version 3.1.64 and this will upgrade the current installed kit. You don't need to uninstall previous 3.1.63 version. To download ...
Leia mais
---
A falha afetou Bitdefender Security for File Servers e foi publicada a 27 de Fevereiro 2009 na lista bugtrackhttp://www.securityfocus.com/archive/1/501277/30/0/threadedBitdefender não ...
Leia mais
---
O problema é causado por uma corrupção no serviço de instalação Windows. Para resolvé-lo por favor siga os passos abaixo:• ...
Leia mais
---