Bitdefender
BitDefender Security for File Servers
Ajuda do produto e informações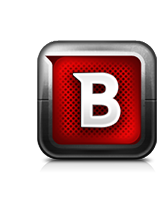 Depois de baixar a ferramenta por favor abra-a no servidor e siga as instruções no ecrã, quando concluído irá criar um arquivo .zip contendo todas ...
Leia mais
---
A versão mencionada acima introduz as seguintes características e soluções:Bitdefender Security for File ServersA. Características Novas• ...
Leia mais
---
Os produtores de programas anti-vírus responsáveis pelo erro foram contactados e solicitados a rectificá-lo. Os utilizadores de Bitdefender que usaram qualquer ...
Leia mais
---
O problema é causado por uma corrupção no serviço de instalação Windows. Para resolvé-lo por favor siga os passos abaixo:• ...
Leia mais
---
Algumas coisas a saber antes de iniciar o upgrade para os produtos Windows Server:• Para instalar os novos Windows Server Add-On, terá que desinstalar ...
Leia mais
---
Tendo como objectivo melhorar constantemente a usabilidade dos produtos e aproximar-se das necessidades do cliente, Bitdefender fornece agora todas as soluções de segurança ...
Leia mais
---
In order to install this build run installation kit version 3.1.64 and this will upgrade the current installed kit. You don't need to uninstall previous 3.1.63 version. To download ...
Leia mais
---
The mentioned patch fixes the following issues:The product crashes with bluescreen when installed over a server running the DFS technology and the replication process is in progress ...
Leia mais
---