Bitdefender
BitDefender Security for File Servers
Ajuda do produto e informações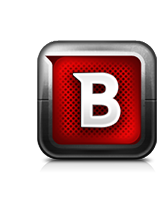 The critical updates include security fixes, critical updates, and critical drivers.Microsoft offers two separate components to keep Windows secure: Windows Update and Automatic Updates. ...
Leia mais
---
A assinatura do vírus, conhecida também como a definição do vírus, é uma ligação binária única que representa uma ...
Leia mais
---
In order to allow Bitdefender Security for Windows Servers to update from a local update server you need to configure it to allow insecure updates:Open Bitdefender;Go to Update and ...
Leia mais
---
The mentioned patch fixes the following issues:The product crashes with bluescreen when installed over a server running the DFS technology and the replication process is in progress ...
Leia mais
---
Actualize manualmente Bitdefender for Windows Servers através do pacote cumulative.zip como segue: 1. Baixe o pacote de actualização ...
Leia mais
---
Depois de baixar a ferramenta por favor abra-a no servidor e siga as instruções no ecrã, quando concluído irá criar um arquivo .zip contendo todas ...
Leia mais
---
A falha afetou Bitdefender Security for File Servers e foi publicada a 27 de Fevereiro 2009 na lista bugtrackhttp://www.securityfocus.com/archive/1/501277/30/0/threadedBitdefender não ...
Leia mais
---
O patch pode ser instalado a partir da secçõ Actualizar da consola Bitdefender for File Servers.Se não conseguir encontrar a opção para instalá-la ...
Leia mais
---
A versão mencionada acima introduz as seguintes características e soluções:Bitdefender Security for File ServersA. Características Novas• ...
Leia mais
---
Algumas coisas a saber antes de iniciar o upgrade para os produtos Windows Server:• Para instalar os novos Windows Server Add-On, terá que desinstalar ...
Leia mais
---